I'm sure I'm not the only one who's caught onto Old Navy's blatant copycatting of J.Crew. Although most of the time they don't have the same color expertise as J.Crew and their take on J.Crew pieces have a definite lower-end feel, there are times when I appreciate their attempt to offer inexpensive options.
Here are a few copycats I've noticed - Old Navy's piece is on the left and J.Crew's on the right: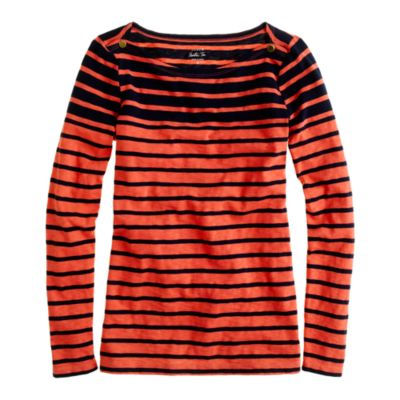 Did I miss any? Let me know if you spot any more, or if you've noticed or benefited from any in the past!
--------------